Globally respected leader in Surface Coating

Founded in 1973, Statfield Equipments is a pioneer and has been leading the way in surface coating technologies in India and over 45 countries around the world. Statfield is recognised and respected for its high-quality products, and commitment to customer success. Statfield's surface coating equipment are trusted by everyone, from large global corporations to one-man shops working as job coaters. Over the years, Statfield has expanded into offering surface coating, material handling, and storage system solutions, all under one roof.
Always ahead of time. Always the first!
7 select instances, where Statfield was not just first but way ahead of the conventional practices in the industry.
Statfield filed its first patent in 1980. When only a few knew about the patent laws.
1st to Introduce powder coating technology in India
1st to introduce electrostatic painting technology
Patented in Taiwan, Europe and USA
Only company to do technology transfer to Germany
1st to introduce power and free conveyor
Over 15 patents registered
Pioneer in Powder coating and
Liquid painting equipments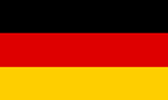 Technical Collabration with
M/s Ernest Mueller, Germany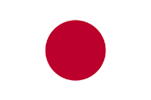 indigenized technology development with
Iwata Air Compressor Mfg. Co. Ltd.
Dependable and cost effective solutions remains
the hallmark of Statfield's solutions.
Inception of Statfield Equipments
Ventured into conveyor business
Complete surface coating plants
Technology transfer to German JV
Launched Megnum powder coating system
Material handling automated storage
Started Air handling division
Statfield is part of the dynamic and progressive Group of companies the YASHPRABHA GROUP. The YashPrabha Group is an conglomerate of five companies, leading within their industrial domains. The Pune based Yashprabha Group, founded by technocrat and visionary Mr. Yashavant G Ghaisas, back in 1964 has now grown into a conglomerate thriving in innovative and indigenous technologies. Indigenous development to deliver innovative technologies has always been the motto of the Yashprabha Group.
Statfield Equipments Pvt. Ltd. is a respected leader in the field of Surface Coating Application Technologies, Material Handling, Air Handling and Storage Systems for over five decades. Since its inception in 1973, Statfield Equipments Pvt. Ltd. has remained on the forefront in surface coating technology in India and overseas.
Minilec with its reliable and most extensive range of products is a market leader in electronic products protection, control and protection. Minilec is today a leading group involved in 100% indigenous production, marketing and export of reliable industrial electronic products.
Intech has pioneered a wide range of products for a variety of applications needing appropriate Surface Coating solutions. Intech is the flagship company of the engineering side of the YashPrabha group of companies. Strong technical background and an in-depth understanding of the customer's needs are the keys to establish Intech's name in the market as a reliable partner.
Intech Energy is an expert in designing and manufacturing complete plants for producing bio-lubricants, biodiesel, and bio-based greases. We have supplied some of the highly advanced plants like pilot plant for R&D work and lab trials, 100 TPD Biodiesel plant, 50 TPD plant for bio-lubricants and bio-based greases